Awards season is here, and no, we are not talking about the Emmys and the Oscars. In case you missed it, the winners of the 2019 Global Gaming Awards were announced on February 4th, at a ceremony in Hippodrome Casino in the heart of London. This second annual event honored winners across 16 different categories that cover the full range of the gaming industry. From online operators and game designers to payment providers and chief executives, the event showcased the diverse set of skills and elements that go into a successful gaming operation. This event also marked one of the few times in history when the world's major gaming leaders were all gathered in one place. For those who are still catching up on the latest news, here is a recap of the 2019 Global Gaming Awards highlights.
How Winners are Chosen
While the Global Gaming Awards are still relatively new, they have already become the trusted standard and even a nomination is a prestigious achievement. Submissions to each category are reviewed by a panel of 50 judges who choose a first and second choice. The awards specifically look at the past 12 months of performance and recognize those who have achieved remarkable success in their field over the past year.
Best Casino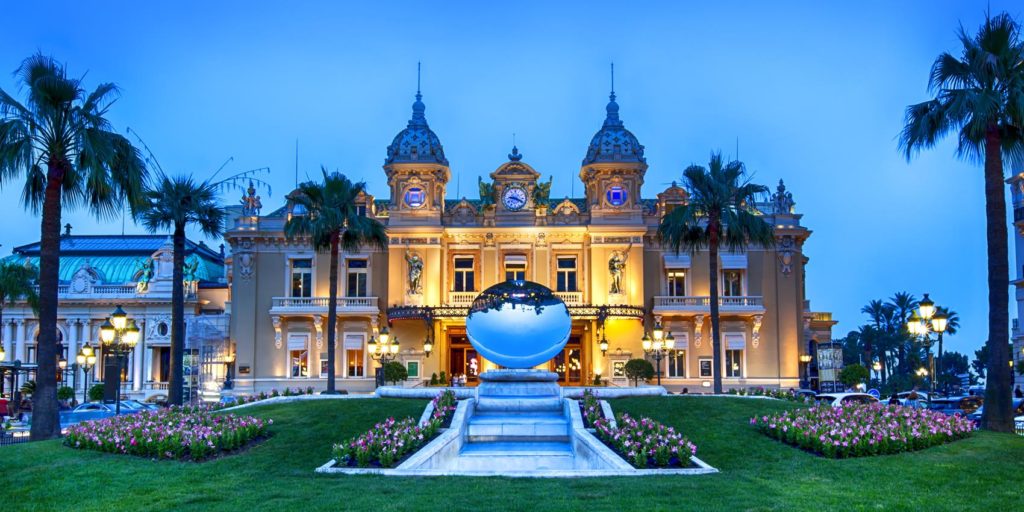 The Casino de Monte-Carlo took top honors this year. This beautiful casino located along the shores of Monaco has a long and storied history. While the opening date is officially listed as 1863, Princess Caroline first started developing the idea for a casino and spa as early as 1848. The royal family and the Monaco government, which still own a controlling interest, were in desperate need for a way to generate revenue. This began massive talent recruiting and construction projects that would eventually culminate to what is now regarded as one of the world's best casinos.
From the beginning, it looked like the Casino de Monte-Carlo was doomed for failure and destined to be a financial catastrophe for the tiny country. There wasn't an extensive infrastructure in place to accommodate an influx of people. It simply wasn't easy to get to Monaco and the accommodations were less than impressive. However, over the years, the project continued to evolve and attract new leadership and investors. Despite a rocky start, the Casino de Monte-Carlo has managed to survive for 156 years and earn this year's title of best casino.
Second Place: Hippodrome Casino
Third Place: Holland Casino
Corporate Responsibility Programme
The Global Gaming awards isn't just about recognizing casinos and gaming companies that have managed to expand and increase revenue. The awards also work to identify innovators within the industry. This year's winner of the Corporate Responsibility Programme category is working to help people enjoy responsible gambling. Kindred has created a Player-Safety Early Detection System that uses data to analyze user behavior and detect any potential problems before gamblers suffer personal, financial and psychological pitfalls.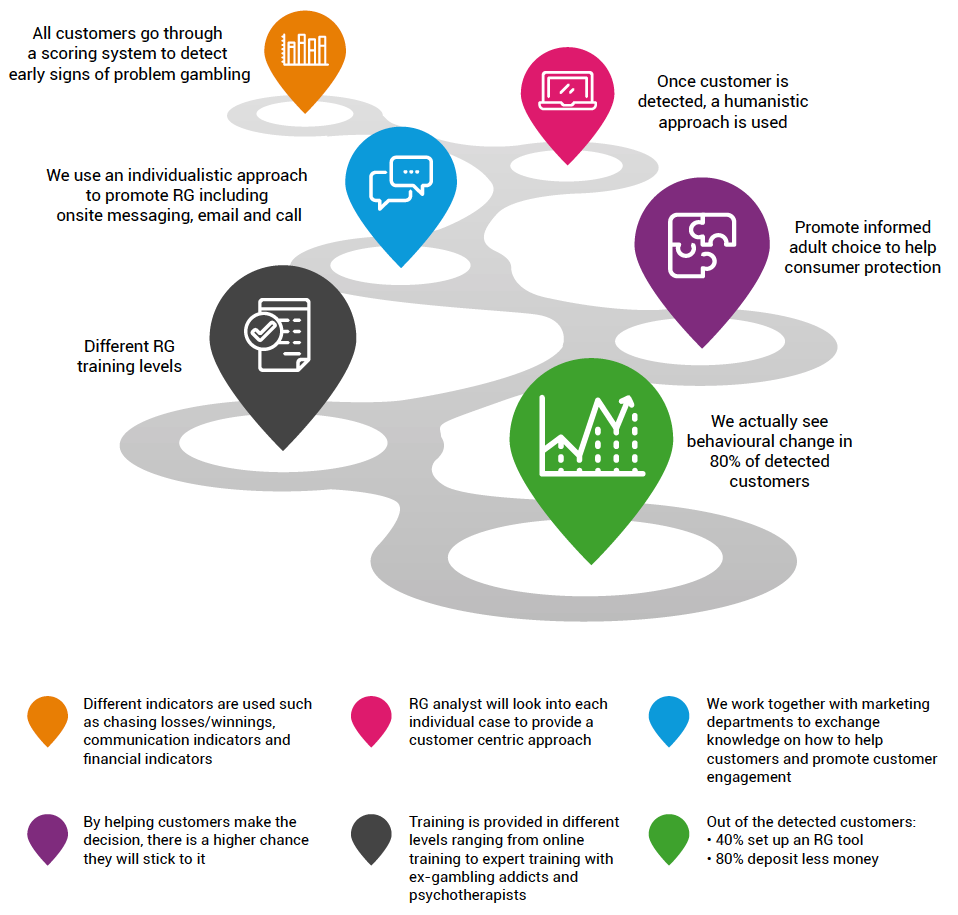 Clients can use the program to set deposit and loss limits, block betting websites and receive reality checks when their behavior indicates that there might be a problem. Kindred is designed to encourage responsible gaming and use technology to better understand trends in user behavior. From there, Kindred can take a human approach that treats people as individuals rather than just a part of a larger data set.
Second Place: Mr. Green Ltd. Green Gaming Predictive Tool
Third Place: Senet Group – When the Fun Stops Stop campaign

Chief Executive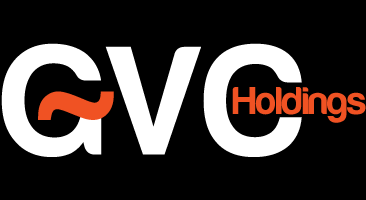 This award is meant to showcase leaders who "have made the most significant impact on any industry company." The winner for 2019 was Kenny Alexander of GVC, a company that was founded in Luxembourg in 2004 and is currently traded on the London Stock Exchange. In 2007, Alexander took over as CEO and beginning in 2016, he embarked on a bold plan to significantly increase shareholders' earnings over the next three years. He was able to achieve remarkable growth by taking over Bwin. Party Digital Entertainment and Ladbrokes Coral and it looks like there is no sign of slowing down. In that past ten years, the company has gone from earning millions to billions and the future looks bright for both GVC and Alexander.
Second Place Joint Winners: Pontus Lindwall and Jesper Svensson
of Betsson Malta
Casino Product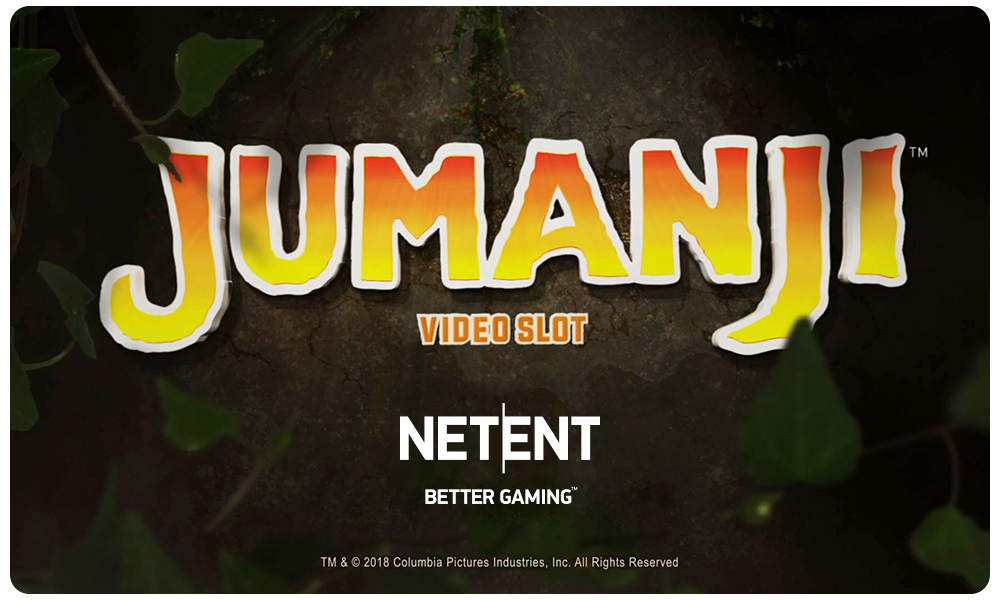 Casino games and products have been changing rapidly over the past few years. Consumers are looking for more interactive games and a completely different casino experience. NetEnt responded with a new take on classic slots just when it seemed like these types of machines were about to become a relic of the past.
The company capitalized on the popularity of the Jumanji movies to create a gaming experience that combines elements of a traditional slot machine with the board game that drives the plot of the movie. This crossover experience has proved a gamer favorite and earned Jumanji top honors as this year's best casino product.
Second Place: Mr. Green – Live Beyond Live
Third Place: IGT – CrystalCurve

The Rest of the Winners
If you would like to learn more about winners from the other categories and nominees that are definitely work taking a closer look at, be sure to visit the Global Gaming homepage. You can also view results from the inaugural 2018 awards and get a better idea of how the industry has evolved just over the past couple years.
It is nice to see individuals and companies from all areas of the industry receiving recognition from their peers for all their hard work. The entire industry is changing rapidly and highlighting successes is a great way to continue to encourage innovation. With any luck, the number of categories will expand and other companies, like Casino Schedule Ease, who are working to improve operations and management procedures, will also be celebrated by the industry for their contributions.