Marketing in the casino industry can be tricky, especially in 2018 when the gambling is in a state of flux. Casinos are starting to realize that the same old techniques aren't going to produce the same results. Patrons are younger, more tech savvy and simply have different expectations when it comes to entertainment. With that in mind, we decided to take a look at classic marketing techniques that are still standing the test of time and other approaches that could be updated.
The Keepers
Sex sells
Let's face it: Las Vegas is a sexy town. As the saying goes, "What happens in Vegas, stays in Vegas." The entire city has been branded as a place where you can go and let your hair down and return to your normal life after a long weekend of fun. While this marketing technique might not play as well to audiences in Pennsylvania, a little excitement and risk is part of what makes gambling fun. The idea that sex sells is still a valid one when it comes to marketing, especially in the casino industry.
The VIP Experience.
If you have ever watched a movie that takes place in a casino, then you are familiar with the allure of the high rollers. These are exclusive patrons who receive the VIP treatment and whose every whim is catered to by the staff. Any time you can offer a special experience that isn't available to the average customer, you are going to have a marketing win. It is an age old truth that people want to feel important, stand out and be seen. Creating VIP packages will continue to be a valuable tool.
Variety is the spice of life.
One of the great things about casinos is that practically anyone can play and have the chance to win big and enjoy a taste of luxury. If you can't afford the VIP treatment, casinos offer a low entry fee. For example, all-you-can-eat buffets for $2.99 or dime slot machines. Offering a unique experience that comes with a low price of entry means everyone can participate and allows casinos to cater to a wide variety of customers. Some people get more of a thrill out of a good deal than dropping thousands of dollars on a VIP experience. It is a good idea to market to the full range of consumers who walk through the doors of casinos.
Where There is Room for Improvement
Gambling is risky. Gaming is fun.
Language is incredibly important. The word "gambling" comes with some negative connotations. Gambling is risky and people naturally associate it with losing money, even if they do it hoping to win big. There is also gambling addiction, which makes the practice seem seedier than simply gaming. Replacing gambling with the word "gaming" helps casinos convey more of a entertainment factor. People are visiting to play games and have fun, not try to win enough money to pay their mortgage that month.
Focus on creating an experience.
This has been another noticeable shift in the casino industry and the way it markets itself. In the past, gambling was the main attraction and the food, drinks and shows were just part of the fun. More and more, people are looking for the full package: a completely immersive experience that includes great customer service, luxurious accommodations and plenty of entertainment options. Casinos have adapted to these increasing demands, but there is still room for improvement.
While some casinos have been leaders in catering to Millennials by incorporating more lounge spaces and social gaming experiences, others have been slower to adopt new approaches. In some cases, the problem comes down to logistics. Running a casino requires complex feats of organization and messing with an existing process by throwing new games and bars into the equation can be a nightmare.
The casinos that have been able to successfully adapt to changing markets and implement changes are using technology to help their efforts and streamline processes. Software like Casino Schedule Ease allows managers to schedule and optimize employees and employees can easily request shifts and communicate with managers. By simplifying this process, casinos are able to operate more efficiently, adapt more quickly to customer demands and make the move towards better service that helps to create a well-rounded experience for patrons.
Make the move to digital and mobile.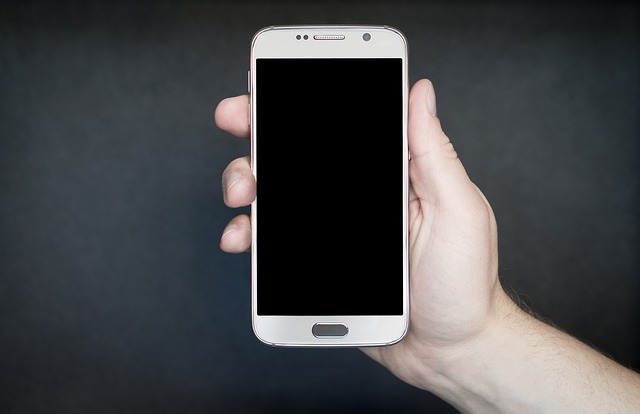 Believe it or not, casinos still spend a surprising portion of their marketing budgets on print advertising. This can make sense when it comes to billboards, but physical fliers and newsletters are a waste of money. Making the move to digital and mobile advertising would allow casinos to target customers based on their location and their search habits.
For example, geo targeting allow companies to serve ads based on whether potential customers are within a certain range of their business. Imagine being able to set up a 20 mile virtual perimeter around the casino and send people ads, enticing them to stops by whenever they are close to the casino. It is simply a smarter, more effective way to market.
Take full-service to a whole new level.
Another way to create a better experience for customers is to anticipate their needs and go above and beyond. Most casinos are self-contained. Patrons don't have to leave to do some shopping, eat at a great restaurant or even receive a spa treatment. The more you are able to provide convenient services, more likely they will be to stay in the casino and spend. For example, instead of just providing a fully stocked gym, why not also provide a free trainer and fitness classes throughout the day? You could even stock locker rooms with free supplements and protein shakes. These gestures can pay off in a big way through positive word of mouth marketing and customer loyalty.
There is no arguing that the casino industry faces some unique challenges when it comes to marketing, but there are some simply changes that can be made to keep up with new demands. The first step is to recognize what is working and where there is room for improvement. From there, it is important to arm yourself with the right tools, like Casino Schedule Ease software and mobile marketing geo targeting apps, to set yourself up for success.