Now that the World Series of Poker has become a major sporting event with millions of fans and pots totaling well over $8 million, it is hard to believe that poker began at a single table at Binion's Horseshoe in Las Vegas, which is now known as Binion's Gambling Hall. From that small table, located between the bathrooms, the poker phenomenon quickly built steam over the years and is now widely played in homes and casinos around the world. Here is a look at how the game has evolved and become the international sensation it is today:
There is some  disagreement about the exact origin of poker. Some maintain that the  game is a direct descendant of  As-Nas, a popular 16th century Persian card game. Others trace the game back to French roots, but it is not entirely clear how our modern version of poker came into being. While early variations of poker have been played across the world for centuries, it wasn't until 1970 and the inaugural World Series of Poker tournament that the game began its meteoric rise in popularity. Today, modern poker champions are household names and immortalized in the Poker Hall of Fame.
The first poker tournament attracted top players, but it was an exclusive club. Most of the players knew each other personally, which gave the event a special feel. Players treated the main event like a reunion and enjoyed the chance to face-off with familiar players and friends. By 1982, there were just 52 players in the tournament. Later that decade, satellite tournaments were introduced and people from around the world were given the chance to win their way into the tournament through local play. Today, the tournament features over 45 variants of the game and over 8,000 participants.
Poker Goes Online
During the 1990s,  poker went online and this move played a huge role in the exponential growth of the game in the coming years. Planet Poker was the first online poker gaming site and others soon followed. In 2003. Chris Moneymaker won his berth in the World Series game on the website PokerStars. He went on to win the entire tournament and spark the imagination of thousands of amateur players. His unlikely rise to poker stardom showed that it was possible to go from relative obscurity to become a millionaire player in the blink of an eye.
Legal Challenges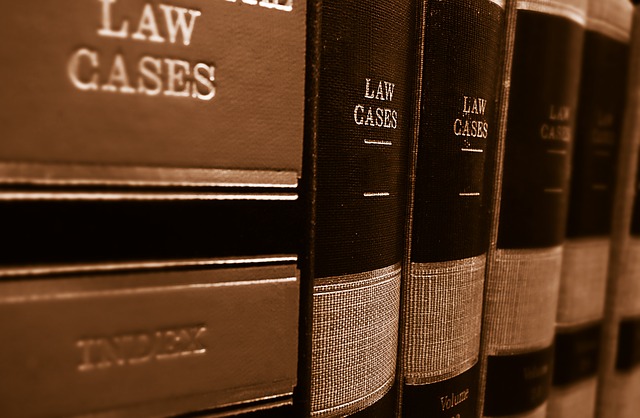 Online gambling in the U.S. was outlawed in 2006 under President Bush. After the Unlawful Internet Gambling Enforcement Act of 2006 was passed, players had to settle for games that didn't include any wagering or exchange of money. However, the Poker Players Alliance (PPA) and other organizations weren't about to let this law stand without a fight. Over the years, lobbyists and organizations fought to bring back legal online poker.
The battle over online poker had many ups and downs over the years. By 2010, the Washington State Supreme Court upheld a law that made online gambling a felony. In 2012, a New York federal judge made the ruling that poker should not be labeled as gambling because it requires a certain amount of skill and isn't entirely up to pure luck. Since then, certain states have made the move to legalize online gambling and allow residents to play for money. Currently, residents in New Jersey, Delaware and Pennsylvania can legally play online poker.
In 2011, the U.S. Department of Justice seized several major online poker website domain names, which also meant that the player's accounts were frozen. A couple of the sites were charged with running a Ponzi scheme that took a reported $300 million from players. Some of the cases were settled when the companies paid some hefty fines, but this incident, which became known as Black Friday, meant that online poker was on the government's radar.
The World Series of Poker may have introduced a larger audience to poker, but moving the game online democratized poker and allowed anyone to try their hand at winning huge pots. Players have been able to hone their skills from the comfort of their home without having to pay huge buy-ins to get access to legitimate tournaments that are a stop on the path to the World Series tournament.
The Future of Online Poker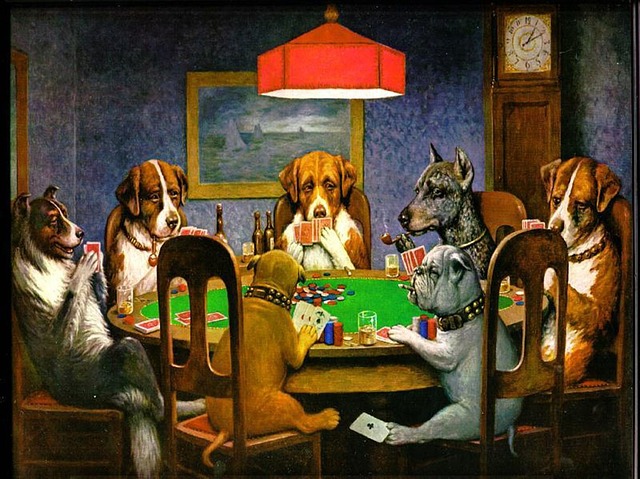 Based on the popularity and revenue earnings of online poker in the few states where it is legal, it is likely that other states will begin to regulate and legalize online poker. This trend reflects both evolving ideas about gambling and a society that is more connected than ever before. There is no industry, including the casino and gambling industry, that has been untouched by advances in technology. As more aspects of the casino industry go online or become automated, it only makes sense that online gambling games, including poker, will also continue to become more prevalent and accepted across the country.
Online poker is part of the casino industry's strategy to attract a new demographic of customers. Millenials are drawn to more interactive gaming experiences that include a social factor. As a result, casinos are moving away from solitary slot machines and changing their layout to provide an environment that feels more like a lounge. Even the backend of casino management is receiving a technology makeover with software programs like Casino Schedule Ease, which simplifies the usually complicated job of scheduling a full staff that is required to keep a casino up and running 24/7.
If you look at the rise of poker from unknown origins to a single table in Las Vegas and finally on to an international poker tournament that rivals other major sporting events, it may seem like an extraordinary story. However, when viewed in the greater context of advent of the internet and changing mores around gambling, the current popularity of poker and the prestigious World Series of Poker Tournament feels more like an inevitability. While there has been resistance throughout the years when it comes to fully legalizing online poker, it seems that advancements in technology are pushing the game and the entire casino industry forward more strongly than specific laws. As a result, more players will have the opportunity to break into the top tier of players, which is a truly unique aspect of poker that gives it an added draw.