A strong economy in 2018 has translated into a strong year for casinos and resorts. People have more disposable income and feel confident that they can spen a little money and not have to worry quite so much about hoarding it away for a rainy day. As a result, there have been some major sales and spending projects announced in the last few weeks by entertainment companies. As the economy continues to thrive, we can expect to see more construction, expansion and upgrades to casinos across the country. Here are some of the most notable recent events that signal casinos and consumers are ready to spend.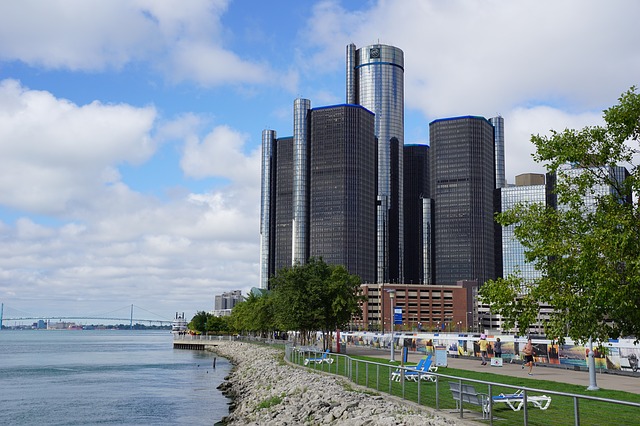 The Greektown casino in downtown Detroit was supposed to serve as a centerpiece of the city's revitalization during the 2000s. When the casino first opened its doors in 2007, it initially drew in curious crowds from the suburbs, but the casino had difficulty turning a profit in the long-term. Part of the problem was that there simply weren't any other businesses and restaurants in the area to help support the casino. It was a stand alone destination in a city that was struggling with crime and a dismal economy.
By 2013, the casino had undergone bankruptcy reorganization and  was purchased by Rock Gaming, which is owned by Quicken Loans and multi-billionaire, Dan Gilbert. In recent years, Detroit has experienced significant growth that began with small business setting up shop and eventually led to big investors taking on larger projects. This has been good news for everyone, including casinos. Despite this, Greektown Casino has a current debt of about $400 million.
To address debt issues and free up money to invest in other projects, Dan Gilbert sold the casino for $1 billion to Penn National Gaming and VICI Properties. On the surface, this sale may look like a sign of trouble, but ultimately, it may be a good thing for Gilbert, Detroit and the Greektown Casino.
Gilbert plans to use the money from the casino sale to invest in other projects throughout Detroit. These projects will create new jobs, attract new residents and bring in visitors. This influx of people into the city means a greater demand for food and entertainment.
New leadership may also be the thing to help turn the casino around and help make it profitable. With the right strategy, the new investors will be able to capitalize on the healthy economy, consumer confidence and a major metropolitan area that is experiencing newfound prosperity and growth.
Harrah's to Get Major Facelift
Just over ten years ago, Atlantic City looked like it was on its last leg. Half of the city's casinos shut down after revenue dropped by 50% and 10,000 employees were let go. This lead to a home foreclosures an exodus that left the city limping along and looking back fondly on the good old days.
Not many could have predicted the turnaround that has happened over the past ten years. The city is humming with new construction and casinos are experiencing unprecedented revenue growth. In August, gaming revenue for the state was up 24.13% over the same month last year. The legalization of sports betting is helping to propel these numbers, but casinos were already experiencing double-digit growth percentages in the months before sports betting was introduced.
While there are projects underway all over the city, Harrah's is the latest to announce a major upgrade. Caesar's Entertainment Corporation is planning a $56 million renovation project that will focus on improving rooms in the Coastal Tower. The entire project should be completed by the summer of 2019 and offer modernized rooms that cater to business people who need access to high-speed internet and other technology.
This upgrade is just the latest project from the company. In recent years, they have spent a total of $250 million building on new construction and upgrades that include the Waterfront Conference Center and the addition of the Gordon Ramsey Steak restaurant.
Choctaw Casino and Resort Expands … Again
Investments in casino and resorts haven't been limited to major gambling hubs. The Choctaw Casino and Resort in Durant, Oklahoma just announced their latest expansions project, which happens to be the fourth since the casino opened in 2006. This latest project will add a 1,000 room hotel, lounge bar, conference facilities, restaurants and much more. Perhaps best of all, the expansion is expected to bring over
Casino Stocks Expected to Gain Strength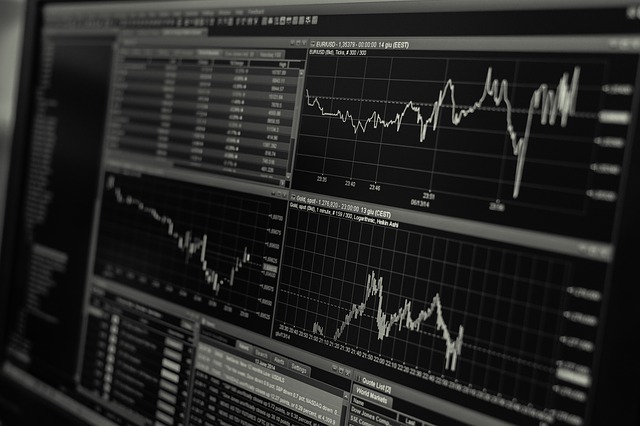 In 2017, casino and gaming stocks enjoyed a banner year, which lead experts to predict that 2018 would yield similar, though not quite as drastic, results. Much to everyone's surprise, leading stocks experienced significant declines with some dropping as much as 30%. These numbers were especially surprising considering the overall strength of the global economy and increases in gaming revenue.
It appears that investors have backed away from gaming stocks because they became skeptical about whether gaming could sustain the same pace of growth. Despite these doubts, the industry has proven that it is still building momentum. With new casino construction projects underway across the world, the rise of esports and the legalization of sports betting in the U.S., 2019 stock investing could end up looking a lot like 2017.
With a booming economy and major investments being made in casinos across the country, 2019 looks like it will be a lucrative year for the industry.  Looking forward to the next twelve months, it will be interesting to see how technology continues to affect the industry and which companies will join the ranks and begin investing in new construction and upgrades. As technology makes managing casinos more efficient and cost-effective, we can expect to see that money fed back into properties for further improvements. It promises to be an exciting time for the entire industry.
To learn more about the role of technology in casinos and the future of the industry, visit Casino Schedule Ease.