August has been a busy month in the casino industry. From Indiana to New Jersey and Nevada, there have been some big shake ups that have made the news. Keep reading to get caught up on what has been happening across the country and get a preview of what to expect this fall.
Hard Rock Hotel & Casino Closes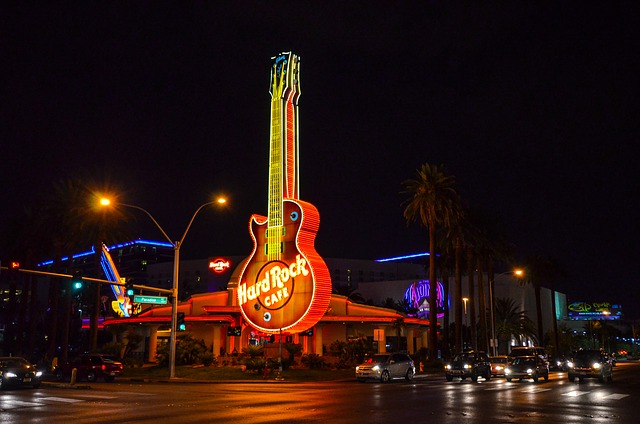 In March of 2018, Sir Richard Branson, the head of Virgin, announced the purchase of the Hard Rock Hotel and Casino in Las Vegas. At the time, the plan was to temporarily close the hotel so that it could be re-branded and renovated. Construction was expected to be completed by the end of 2018, but a series of delays have pushed back the project.
Virgin has finally completed construction plans and announced a timeline. The location will shut down in February after the Super Bowl and reopen some time between October 2020 and January 2021. This is quite a deviation from the original plan that was expected to take just four months. Apparently, a more thorough audit of the building revealed the need for additional changes that have significantly expanded the scope of the project. Expected changes include a larger casino floor, more spacious conference center, new restaurants and a five-acre pool deck. In addition, all 1,500 rooms will be upgraded.
While the project is exciting news for some, it has put the casino's 1,650 workers in a precarious position. The company has offered a retention bonus and employees won't have to re-interview if they want to return to their position once the casino opens. However, it remains to be seen how many employees will stay on board after at least eight months of closure.
The Sahara is Undergoing a Facelift
The SLS Las Vegas Hotel & Casino is in the middle of a major facelift that could also include some rebranding and a return to its original and recognizable name, The Sahara. The project most notably includes the addition of the "Infinity" gaming floor, which will cater to high-rollers who like to make big bets. This section of the gaming floor will feature rich decor, specialty cocktails and elite gaming opportunities. The casino's new owners are hoping to restore some of the luster that has been such an important part of the history of The Sahara.
Tiverton Casino and Hotel Earns Community Support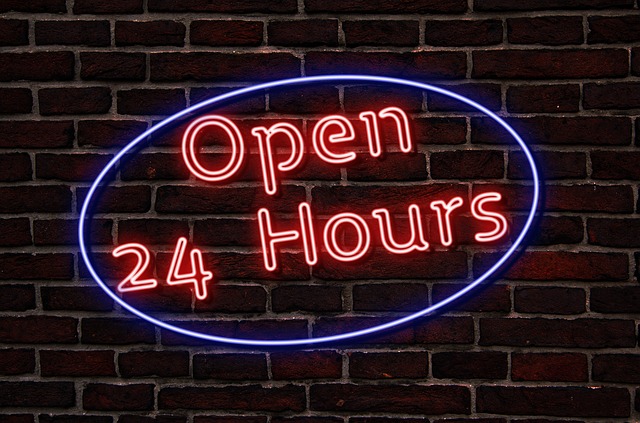 Any time a new casino opens, there is bound to be push back from the community and differing opinions about the advantages and disadvantages of building a casino. However, the Tiverton Casino and Hotel has received continuing support from local residents and government officials, which recently culminated in a permanent license to operate on a 24-hour basis.
The casino opened in September of 2018 and has performed well since then. For the first year of operation, the casino was granted a pilot license that would allow them to stay open 24-hours, but also allow the community to review this plan and make adjustments after a trial period. After 12 months, a hearing was held to evaluate the impact of the casino and decide how to move forward. Fortunately, there have been few issues. The only request for changes came from the fire and police departments who asked for better communication tools to aid first responders. The casino immediately committed to installing new equipment to make the necessary improvements.
The only local resident to speak out at the public hearing had nothing but nice things to say about the casino and how the business is fitting into the community. Hopefully, the Tiverton Casino and Hotel can continue to experience success and support. Moving forward, their biggest challenge may be increased competition from the recently opened Boston Harbor Encore Casino located just down the road.
Indiana Opens Doors to More Gambling Opportunities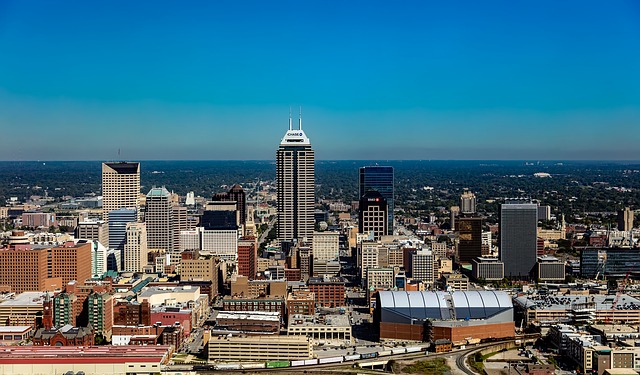 In April, Indiana Governor, Eric Holcomb signed a massive gambling expansion into law. Not only is sports betting now legal in the state, two riverboats, which have operated on Lake Michigan, now have permission to move inland and set up shop on dry land. Spectacle Entertainment, which owns the boats, has made a deal with Hard Rock to build a $400 million facility that will include a live music venue.
The move to expand is in direct response to a bill passed in Illinois that is also working to bring more casinos to the state, including one in Chicago. Indiana has already experienced a 30% drop in gambling revenue over the last ten years and they aren't about to concede more business to Illinois without a fight. The expansion is meant to keep Indiana residents in the state and try to maintain business from Illinois customers. The upcoming Hard Rock casino will be located just 18 miles from one of the proposed Chicago casinos sites. Indiana is hoping that it's close enough to draw in visitors.
Currently, Indiana casinos have shuttle locations in Illinois that make it easy for people across state lines to make the trip. However, it will be hard to compete once there are several casino options right in and around Chicago. Illinois Casino Gaming Association Executive Director, Tom Swoik fears that all the construction and expansion will create a market that is saturated. With so much competition in close proximity, casinos will really have to ramp up amenities to draw in customers. Based on this new law, it is clear that Indiana isn't willing to let Illinois take over the market without making some aggressive moves.
Looking Forward
This year has seen major changes in gambling laws and regulations across the country and there is every indication that the industry will continue to move at a rapid pace. For casinos, the real challenge will be delivering the same level of service as they focus on expanding. That means taking advantage of tools and technology, including software like Casino Schedule Ease, to help streamline processes. This will ensure that quality isn't sacrificed in the name of building bigger and better facilities.
Keep visiting our blog to stay up-to-date with the latest happenings in the world of gambling and casinos.