Georgia Pushes to Legalize Casino Gambling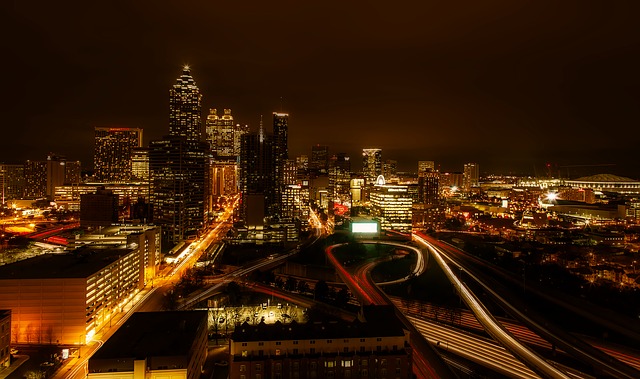 Historically, Georgia has not been a gambling friendly state and efforts to pass legislation to legalize gambling have been shut down. Despite this, Ed Clark, the President of the Atlanta Motor Speedway is hoping that a $1 billion proposal for a casino resort will change minds. Clark is advertising the casino as a way to continue to grow Georgia's economy and bring 3,000 construction jobs and up to 5,000 other casino jobs to the area.

The proposal comes at a time when the state is experiencing a dip in tax revenue and government agencies are being ordered to reduce spending. Clark is hoping that these economic circumstances will help him make his case and help make gambling a more attractive option than it has been in the past. 

Clark has already released a rendering of the potential casino and resort complex. This massive project could include hotels, restaurants, concert venues, indoor and outdoor waterparks, theme park and an interactive golf driving range. It would be located just 29 miles from downtown Atlanta and within easy driving distance of 8.5 million people who live in and around Atlanta.

It remains to be seen whether the state legislation will be sold on the idea and if local residents will welcome gambling in the state. A vote within the next year should decide the matter at least temporarily. Even if the gambling remains illegal, there is sure to be a continued push for a change in the laws from entrepreneurs looking to make money.
Football Fuels Sports Betting
With both college and NFL games being played across the country, sports betting is bringing in big revenue for participating states. In Mississippi, one of the first states to offer sports betting once it became legal, September was a lucrative month with $37.9 million in bets. That is twice as much as the previous month. Mississippi has a 12% tax rate on casino revenue, which has resulted in $675,790 going back to the state and various municipalities where casinos are located.

Iowa was also an early adpoter of sports betting and has also been seeing big numbers early in the football season. Unlike Mississippi where betting is only allowed on casino grounds, Iowans can take advantage of mobile betting right from their smartphone. As a result, 56% of all bets were made through a mobile device. With football season in full swing both states are expected to rake in significant profits that will be funneled back into the communities.
Debates Continue over the Chicago Casino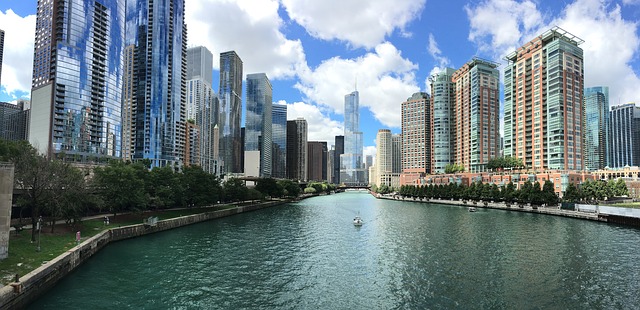 For months, we have been following developments in Illinois as lawmakers and developers work to bring a major casino into Chicago. So far, it has been difficult to come to an agreement about the exact location and now Mayor Lori Lightfoot is campaigning to have the casino run as a state-owned business. The Mayor wants to leverage the casino to help address the city's $1.3 billion in debt and try to make up for a budget shortfall.

However, the legislation is reluctant to revisit a bill that has caused a lot of uproar and controversy across the state. The entire project continues to be stalled by disagreements and lawmakers argue that making additional changes to the project would only reignite debates and lead to further delays and unnecessary conflicts.

The delays are due to a tax structure that is scaring away investors. Currently, the owners of the casino would end up paying a tax rate of 72% on the gross gaming revenue (GGR), making it far and away the most heavily taxed casino in the country. If operating costs reach 30% of the GGR, which is quite likely, the casino would be in the red on day one. Understandably, investors don't want to take on that risk.

If Mayor Lightfoot is unable to convince lawmakers to make the casino a state-owned venture, then she is calling for changes to the tax structure so that the project can actually attract funding from private sources. The next option would be to raise property taxes in order to bring in additional revenue, but this is a move that both the mayor and city residents would rather avoid. At this point, it is up to the legislature to decide how to move the casino project forward and it looks like they aren't in a hurry to resolve the issue.
Facial Recognition Technology May Be Coming to Casinos
Konami Gaming is looking to replace rewards cards with facial recognition technology at slot machines and other games. Gamblers would simply have to share a photo of themselves at the casino rewards desk and eliminate the need to carry around a card. The technology would also be used to increase security, target customers with different offers and collect data on users' behavior.

However, many argue that this technology violates privacy rights. While guests can choose not to use the facial recognition and ask to have their information deleted, many see this tool as problematic. Konami and participating casinos may have to iron out usage policies before the technology goes live so that they can avoid any lawsuits.