The new year is just around the corner and it is that time of year when everyone starts to reflect on the past and look forward to the potential of the coming year. Over the past twelve months, we have spent a lot of time looking at major happenings in the casino industry and thinking about what these changes might mean for the future. With so much going on, it is easy to lose sight of exactly how far the industry has come in just under a century. That is why now seems like the perfect time to take a look back at the evolution of American's largest gambling and casino destination: Las Vegas.
Las Vegas before the Lights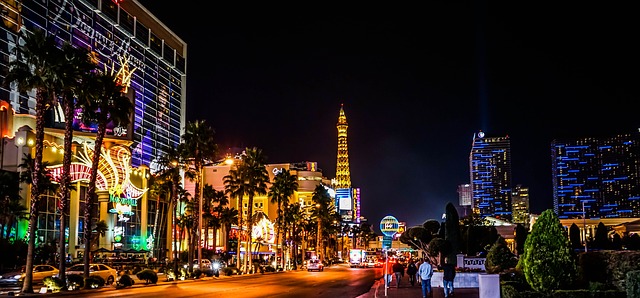 Las Vegas was incorporated as a city in 1911. Before that time, it was just a hot, dry, desolate and unforgiving stretch of desert. There was nothing in the way of resources or business to attract settlers, so it remained largely wild and only really known to cowboys. In 1905, the Salt Lake, Los Angeles and San Pedro railroad began construction in the area. This project was meant to connect main rail arteries with ports along the Pacific Ocean and it brought in a rush of workers who inevitably wanted some entertainment to keep them occupied while they toiled away in the desert. An influx of men into the area gave rise to gambling, speakeasies and brothels. It truly was the wild west and if you were looking for a little work and some trouble, Las Vegas had it all.
Early on, there were some efforts by the state to try and control what was happening in Las Vegas. In 1910, Nevada outlawed gambling, but this did little to actually dissuade people from losing their paycheck at a game of cards. For workers, it wasn't hard to find a nearby speakeasy where they could grab a drink and try their luck at gambling. By 1931, gambling was once again legal in the state and organized crime was already setting up shop. Over the next two decades, the city and what would come to be known as "the strip" was attracting millions of visitors a year.
The first Las Vegas building boom began with the El Rancho Vegas in 1941. This was this first casino and resort that included 63 hotel rooms. Most of the early resorts adopted an old west theme that spoke to the early roots of the area, but in 1946, mobster Bugsy Siegel introduced a new vision for Las Vegas that is still alive and well today. He wanted to inject the city with a whole new level of luxury and sophistication. His Flamingo hotel was the first to go beyond themed resorts and offer a more swankier destination that felt a lot more like Hollywood. Other resorts quickly followed suit and the strip became a destination for tourists, performers, celebrities and the rich elite.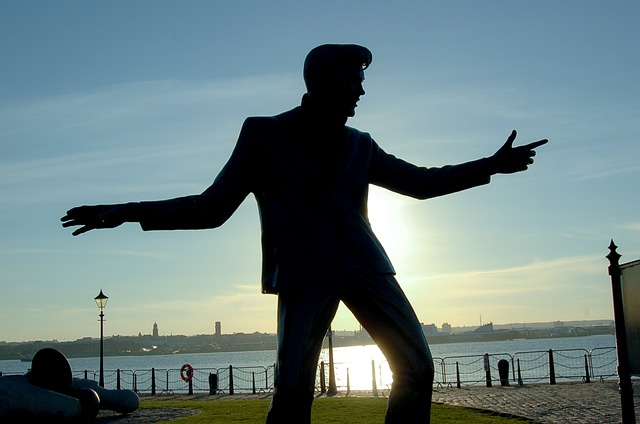 Part of the success of these early resorts was their ability to attract immensely popular performers, such as Frank Sinatra and Elvis Presley. While Siegel was murdered in 1947, his new Las Vegas had already gained momentum and the 1950s and 60s saw tremendous growth and the grand opening of legendary properties, such as the Sands, the Sahara, the Riviera and the New Frontier.
Las Vegas Enters a New Era
In 1966, the eccentric billionaire Howard Hughes checked into the Desert Inn and decided he didn't want to leave. To him, the solution was simple: buy the hotel. And while he was at it, he bought up a few other hotels. At first, these purchases just seemed like the whim of an extremely rich and unpredictable man, but his investments ushered in a new era where business men and conglomerates would take over the city and the mob would be pushed out. At that point, it practically became a contest to see who could build the biggest, most luxurious resort on the strip.
Steve Wynn is credited with building the first mega-resort in 1989, which that set the bar for other developers. When the Mirage first opened its doors, it was the largest hotel in the world with 3,044 rooms. The design would be copied by other Vegas resorts, including Mandalay Bay and Treasure Island. It was also the first resort to host Siegfried and Roy and Cirque du Soleil.
The Great Recession Hits Las Vegas

Before the Great Recession, the Las Vegas housing market was one of the hottest in the country. Housing prices were up 80% and then the housing bubble burst and Nevada became the state with the highest number of foreclosures as more people became underwater on their homes. Those who had come to Las Vegas to work on home and casino construction jobs could no longer afford to live and across the country, people simply didn't have the money for a Vegas vacation. Banks began restricting lending and huge resort development projects came to a screeching halt. It was a tough time for the city and the industry, but things have bounced back and we are well into a significant period of growth and construction with new casinos popping up all over the country.
Today's casinos are a far cry from those lonely and dusty western themed casinos in the middle of no where. Modern resorts are more sophisticated, luxurious and cutting edge than ever before. If you want a taste of the future and how technology will influence out lives, all you have to do is look to Las Vegas. The casinos have been some of the first to adopt software management tools, like Casino Schedule Ease, embrace online gaming as a live spectator sport and incorporate automated technology into their daily operations. Just take a look at The Tipsy Robot where your drinks are made by robots.
Over the past decades, casinos have managed to weather legal issues, recessions and other challenges and continue to lead with innovative solutions that meet the changing demands of customers. Looking towards 2019, other industries may want to take a closer look at the history of Las Vegas and how it is survived and influenced growth in other markets around the country. There are clearly some important lessons to be learned.