When it comes to gambling, the United States has Las Vegas and China has Macau. This coastal area is an international destination for high-rollers and developers looking to capitalize on the booming gaming industry in the area. Over the past few months, Macau has been  in the news as the region worked to recover from the devastating typhoon Mangkhut that struck in mid-September of 2018. Fortunately, rebuilding efforts have been propelled by wealthy business owners and a government eager to get the area back up and running and bringing in revenue. This month, Macau is once again in the headlines with two big controversial stories involving casinos and massive amounts of money.
The Ho Family Saga and a Gambling Empire
For the past ten years, the Ho family, which consists of four wives and 17 children, has been battling for control of Sociedade de Turismo e Diversoes de Macau, the parent company of the original gambling company that put Macau on the map. The family patriarch, Stanley Ho is currently 97 years old and regarded as the godfather of gambling. His empire is worth billions and includes nineteen casinos. In 2006, the casino revenue in Macau exceeded that of Las Vegas and Ho is now one of the richest men in the world. In June of 2018, Ho finally decided to go into retirement and the battle over leadership of his companies heated up. Now it appears that there is a clear winner and a new head of Macau.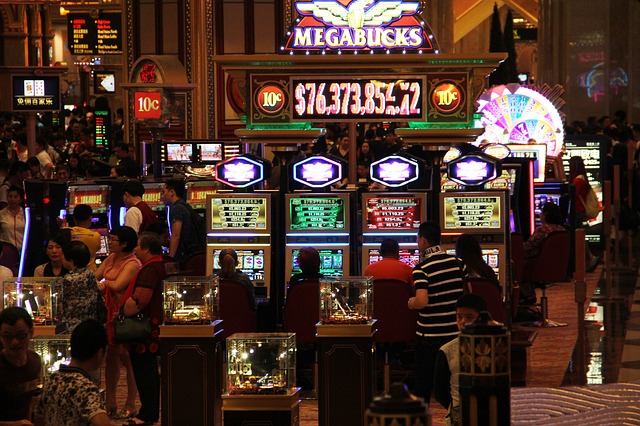 With a large family comprised of individuals each vying for their own portion of an enormous pie, you can imagine the infighting that has occurred over the years. When he first announced his retirement, his daughter Daisy Ho was tapped as the next Chairman and Executive Director. She currently serves with Timothy Fok, who is the son of Ho's original business partner. The rest of the executive board consists of Ho's third wife, Ina Chan, and Ambrose So. As you might imagine, this fractured power structure immediately gave rise to a family feud.
Many of Ho's children currently serve as heads of his various companies and have become billionaires in their own right, but that hasn't stopped them from seeking control of the entire empire. Just recently, Pansy Ho, who is credited with helping to create MGM China formed an alliance with some of her siblings and the Fok Foundation. This new partnerships now controls 53% of the company, giving them the majority vote and effectively wresting power from Ho's fourth wife, Angela Leong.
While this latest alliance appears to have put a temporary end to the family feud, it is unlikely that the other family members will resign to the results without a fight. One can only imagine what will happen once Ho passes away. There is a good chance that the family will be bogged down with lengthy and expensive litigation, which could prove fatal for the company as they continue to face new market challenges. Too much focus on power grabbing could mean the disintegration of a legacy as more Asian countries enter the market and Macau looks to create a more diversified economy that isn't solely reliant on gambling.
A Bankrupt Construction Company May Hinder Progress
The Hsin Chong group has been responsible for many large casino projects across Macau, including the Parisian Macao Resort and other Sands China backed projects. Despite this prior success, the company is having trouble settling up with its creditors and is seeking help from bankruptcy proceedings to help restructure the company and continue to operate. According to a filing made on January 22nd, the company is in default for $15o million.
According to Hsin Chong, their major work on phase 3 and 4 of the Galaxy Macau Resort has been completed and any delays are not due to their financial troubles. However, there appears to be some disputes about the value of certain projects and whether the company has met their responsibilities. As it stands now, phase 3 of the Galaxy Macau Casino won't be open before mid-2020.
Hsin Chong is hoping that corporate restructuring will allow the company to continue to bid on construction projects and return to the Hong Kong stock market. The company's trading abilities were suspended in 2017 and have yet to be reinstated. Hopefully, legal intervention and some liquidation will help to put construction projects back on track and help restore the company's reputation.
Lessons from Macau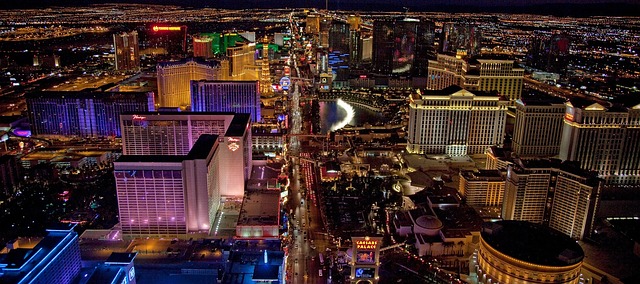 In some way, Macau has been a huge success with revenues surpassing those of Las Vegas and new casino construction constantly in the works, but it can also serve as a cautionary tale. While there is no arguing that the Ho family has achieved extraordinary success, their market share has been cut in half over the past few years from 30% to 15%. The competition is on their heels and infighting may be making them blind to potential threats as more casino licenses are approved and neighboring countries are beginning to fight for their share of an extremely profitable industry.
At the same time rapid construction may not be taking into account consumer demand or looking closely at companies providing these services. In the rush to build and earn, casinos may be partnering with less than reputable companies who may not be able to deliver on their promises and stay on budget and schedule.
Ultimately, in the race to build more and make more, casinos risk losing sight of the future and investing time and energy into the right places. At a time when technology and innovation are pushing every industry, it would be a mistake to ignore these areas and spend money on the status quo. Moving forward a successful business plan must include new games, management software like Casino Schedule Ease that improves operations and amenities that speak to a changing customer base. Despite its historic success, Macau may lose its top spot as the world's gambling hub if business owners don't take a longer view of where the market is going.